Free Shipping - Belgium > € 50 - Netherland > € 100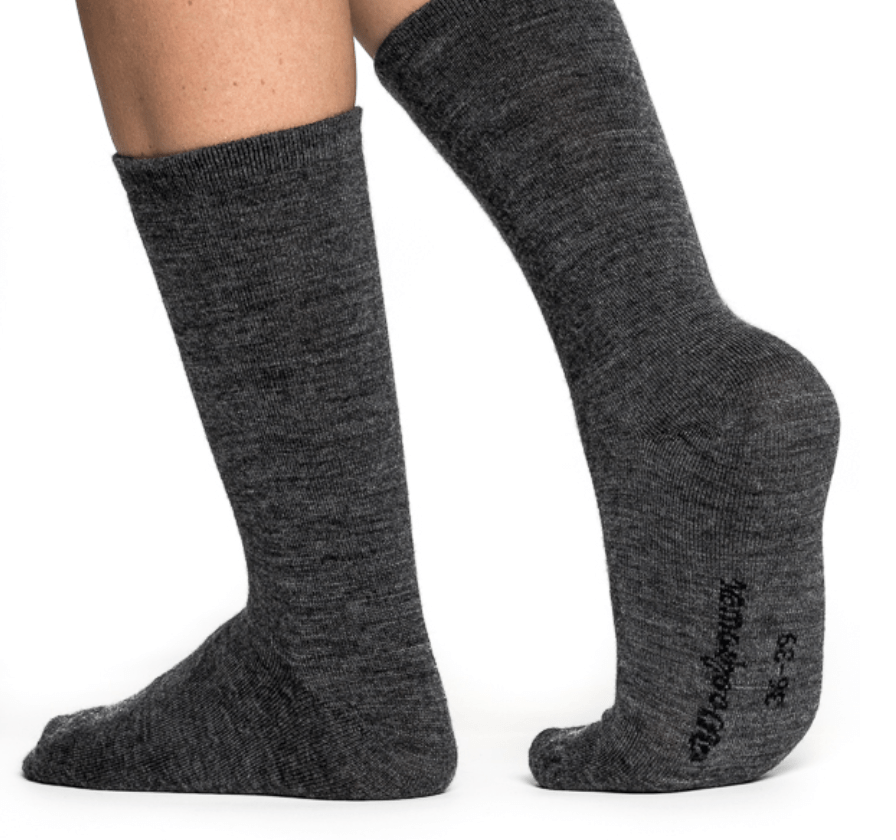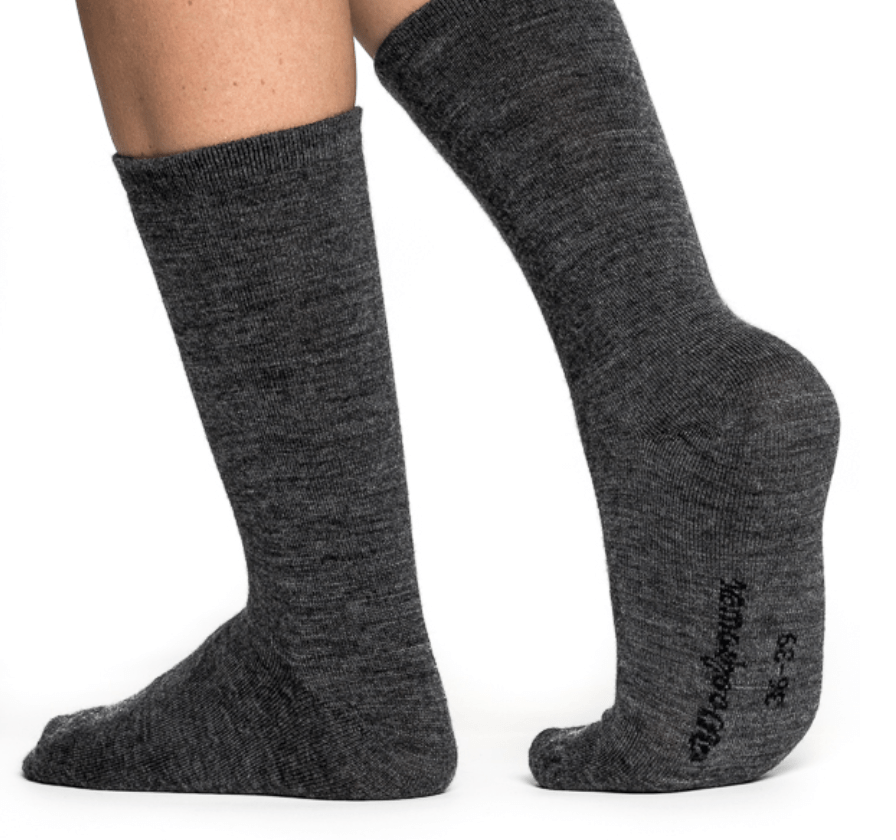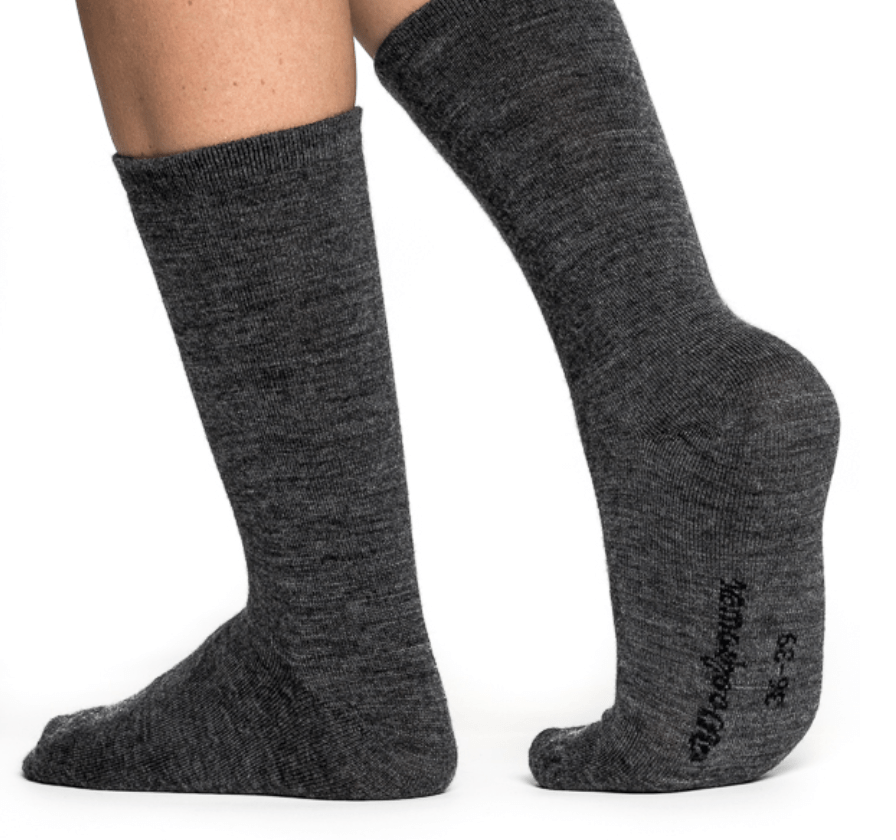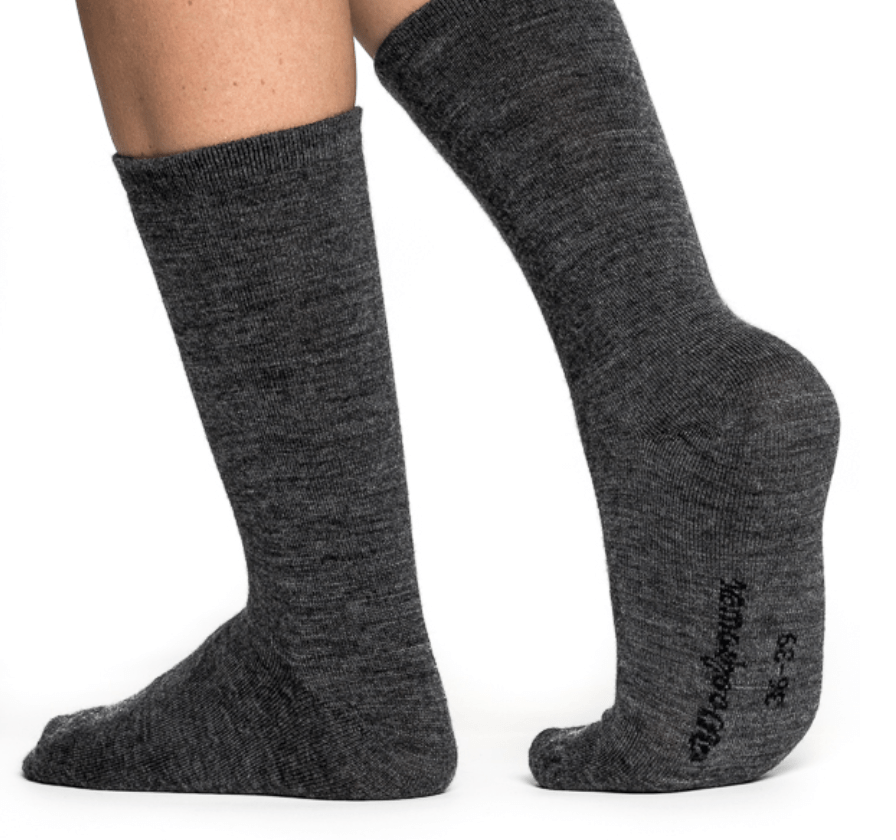 A flat-knit sock with elastane for snug, comfortable fit. Integrated toe seam. Logo and size information are knitted in.
Liner Classic is a thinner sock that fits snug and comfortably against your foot. The toe seam is integrated into the fabric. Woolpower's logo and the size are knitted into the bottom of the sock.

Woolpower has made socks in Östersund, Jämtland since the beginning of the 1970s. We know how important it is to keep your feet warm and dry, both for work and pleasure. Wear Woolpower closest to your skin to make sure you really get the benefits of merino wool's qualities. And, pull on several pairs of socks to increase insulation. 

Wool is nature's own functional fabric and so far, no man-made fibres have been able to replicate all the unique qualities of wool. The socks keep you warm when it's cold out and cool when it's warm. If you get wet the fabric keeps you dry as the wool can absorb up to 30 per cent of its own weight in moisture without even feeling damp. But if you really get wet, the socks keep you warm anyway. It's because of a chemical process within the wool called absorption heat. Woolpower also has a self-cleaning effect. If you sweat the socks don't smell bad which means you don't need to wash them so often. 

All Woolpower socks are manufactured entirely in Östersund, from yarn to finished product on our specially designed sock machines.