Free Shipping - Belgium > € 50 - Netherland > € 100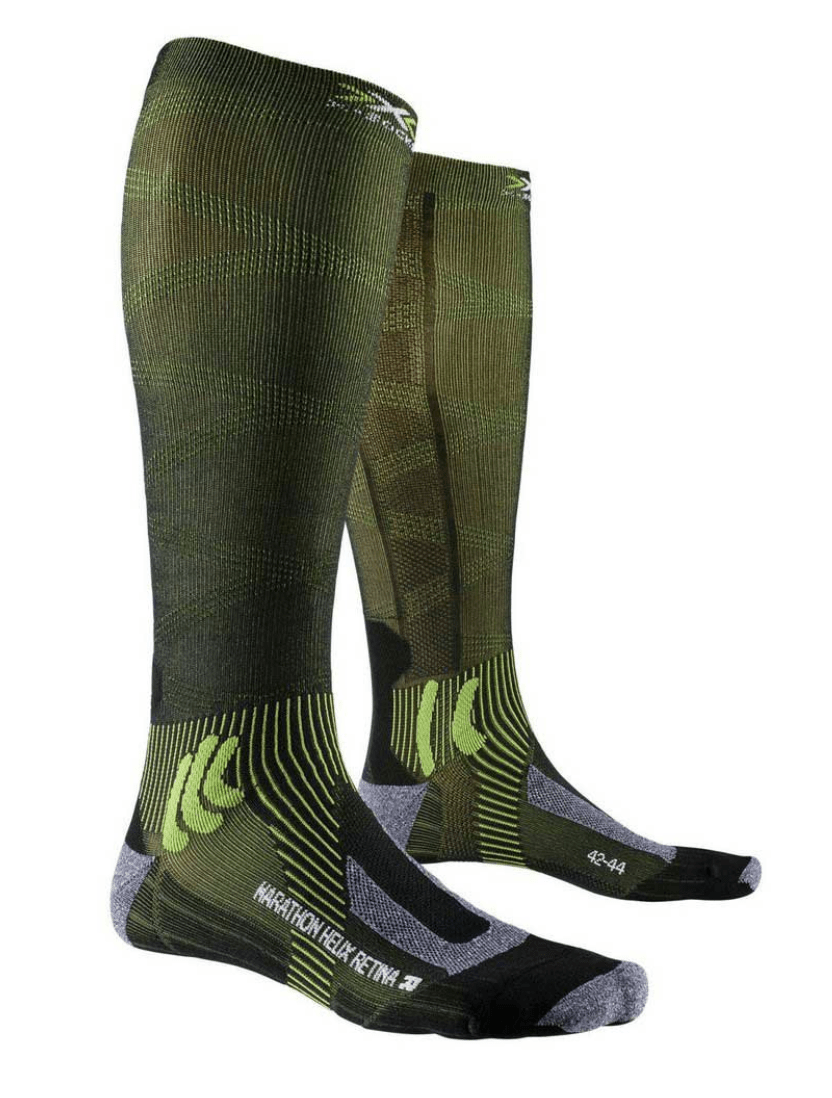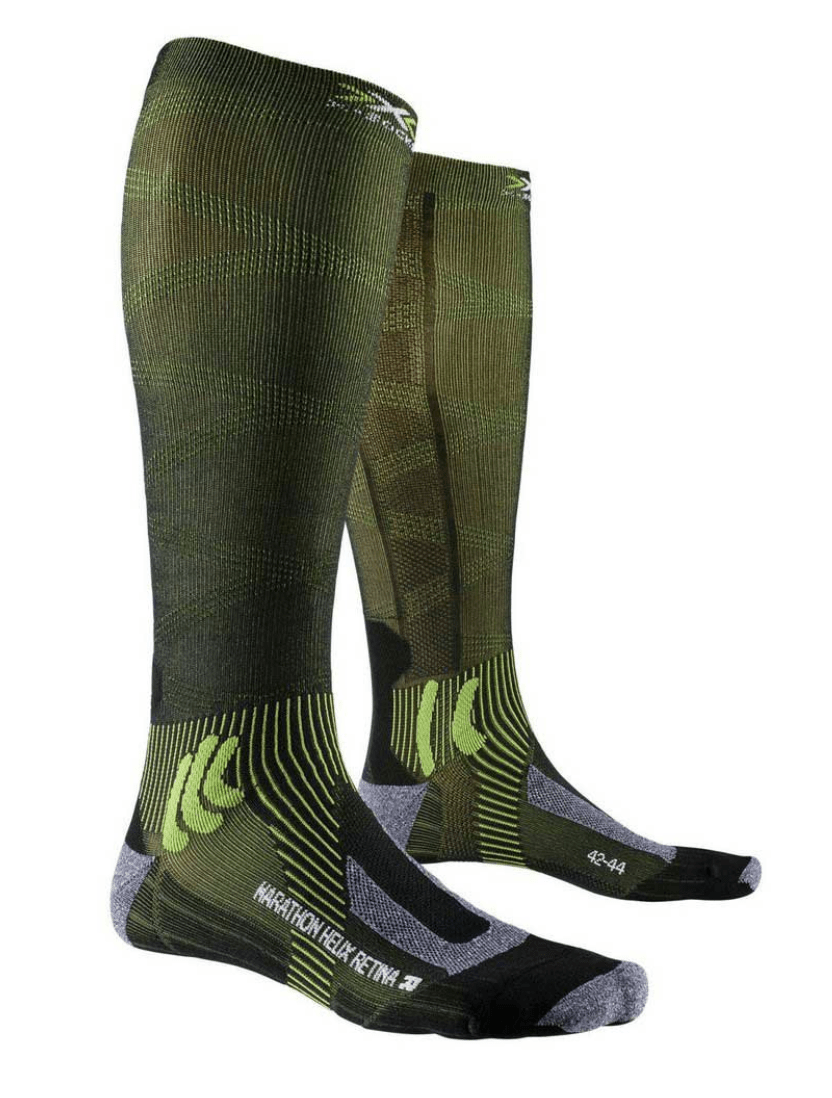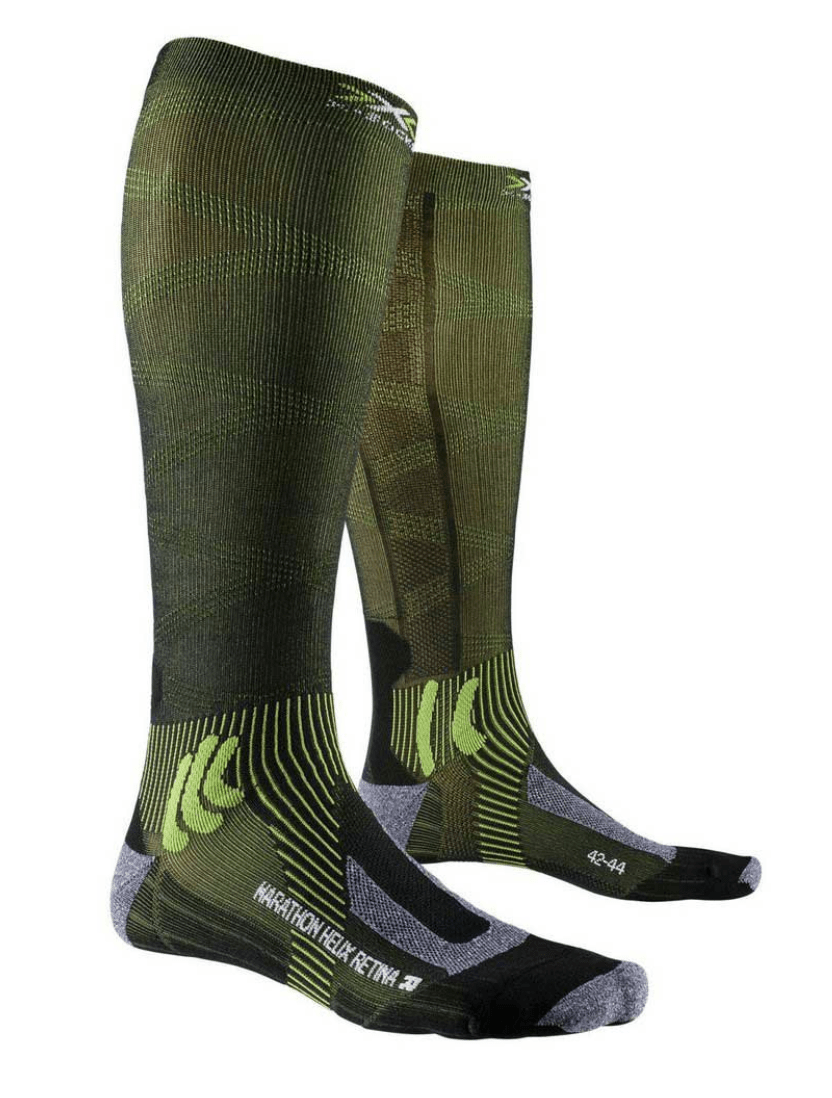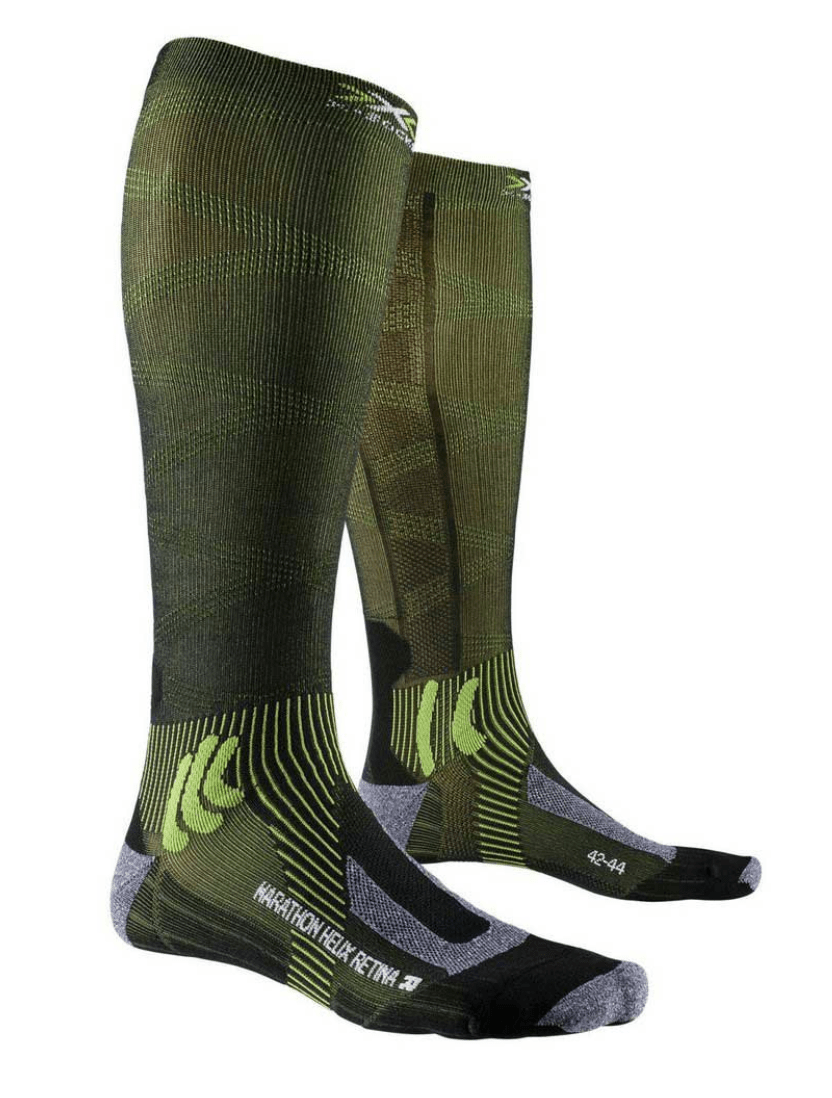 X-Socks Marathon Helix Retina 4.0
Trust the technologically advanced X-SOCKS® 4.0 MARATHON HELIX RETINA 4.0 and get ready for the challenges of long-distance running.
The special generation 4.0 socks for endurance runners are manufactured with ultra-high resolution Retina® technology.
The integrated HeliXcoil system supports the calf muscles and reduces the risk of fatigue-related injuries.The HeliXcoil® technology ensures faster recovery and also reduces fatigue.
HeliXcoil® technology leads to an improved blood flow, which also increases the supply of nutrients to the muscles.
Thanks to the integrated concentric and spiral pressure bands that surround the leg from ankle to knee, more muscle stability is achieved and vibration is reduced.Retina® Technology makes the socks even lighter and more comfortable while positioning the integrated technologies with the highest precision.
The ultra-high resolution production is carried out on super-modern machines with a very sophisticated knitting construction and finer yarns.
This results in thinner and lighter socks while raising the performance aspect to the highest level.The knitted fabric, which precisely embeds the optimized Air-Conditioning Channel® 4.0, also enables highly efficient ventilation.
To protect against pressure, shock and friction, the shape-optimized Lambertz-Nicholson Achilles tendon protector 4.0 with its two-part cushioning encloses the sensitive zone above the heel.
Together with the heel protector, the AirFlow Ankle Pads further strengthen the protective space around the heel and ankle.