Free Shipping - Belgium > € 50 - Netherland > € 100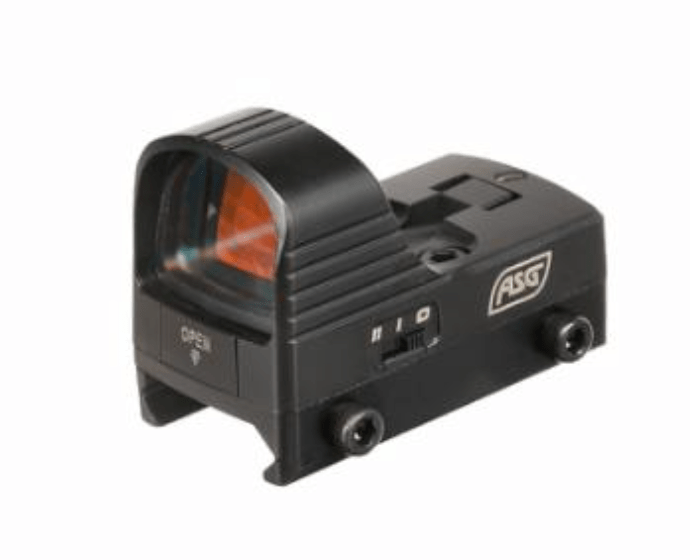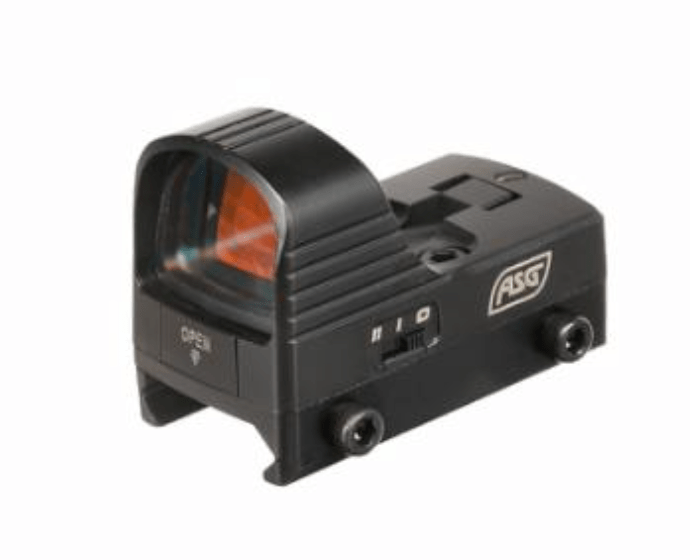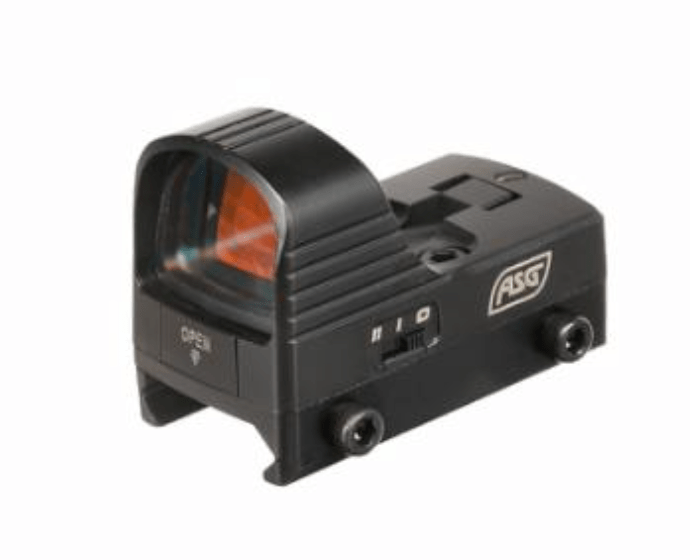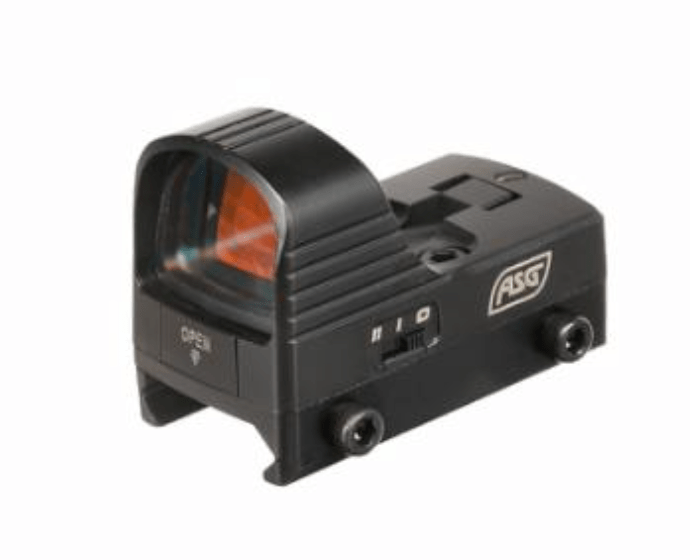 Introducing the Micro Red Dot Sight, the latest ActionSportGames Red Dot Sight which has been especially designed for high performance airsoft pistols.
The new ASG Micro Red Dot is the ideal accessory for modern gas blow back pistols such as the P-09 OR and the USW A1. Its rugged construction means that it won't lose zero or damage itself when dealing with the powerful blow back recoil action of a CO2 powered handgun – ensuring accurate shots every time!
Able to be fitted to most RMR capable pistols the Micro Red Dot Sight can be attached either with its 20mm Picatinny rail mount or via a threaded optic plate. The Micro Red Dot is also fully adjustable for windage and elevation. Powered by a CR1632 battery the sight can be adjusted for brightness with two adjustable levels and has a battery life of 380 hours on low power and 29 hours on high power.
Features:
• Compatible with CZ P-09 OR (19600/50298) and B&T USW A1 (19125/50239)
• Adjustable windage and elevation
• Two brightness modes
• Picatinny rail mount
• Direct-mountable to threaded optic plates
• 380 hour battery life on low brightness, 29 hours high brightness.
• Uses 1x CR1632 battery (not included)
Read less